If you are wondering what an anime traps are, a trap refers to a person of any gender who comfortably dresses as the opposite gender and plays the role.  Traditionally, trap anime referred to man dressed as woman while woman dressed as man are called reverse trap. 
Knowing how conservative the society is, the way trap anime has been embraced in many series is often surprising. Traps are often used as comedy, and are quite popular among the anime lovers.
Let's have a look at some of the best trap anime characters who leave you guessing what is really under those clothes?
Ruka Urushibara from Steins;Gate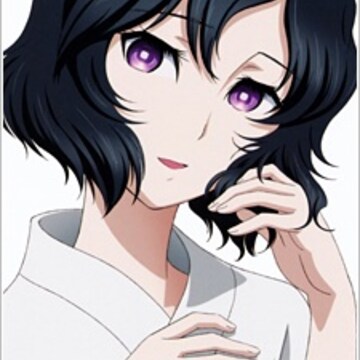 Steins;Gate is quite a surprising show to have a trap angle in it, but it makes sense from Ruka's storyline. Ruka is known to have a vivid dream of being reborn as a female, the gender he dresses and identifies to.
In order to achieve this, he uses Rintarou's machine to text his mother in the past, and tells her to eat more vegetables to increase his chance to be born as a female. It works with great success, however, finally it is undone due to events.
Saika Totsuka from Oregairu
Although Saika has a feminine look and occasionally adorable mannerisms, he chooses to dress more like gender neutral and prefers others not to misunderstand his gender. This may not be an ideal trap but a convincing one.
Hideyoshi Kinoshita from Baka and Test
Despite being blessed with great feminine features and beauty, Hideyoshi is one of the more normal members of Class F. Everyone, including girls forget that he is actually a boy. Except for Akihgisa, who is able to truly recognize that he is actually a fine young boy. However, in the school there is also a rumor that he is a transgender, known only as "Hideyoshi".
Hime Arikawa from Himegoto
Due to an enormous debt that his parents took out in his name, Hime struggles to pay it back. One day, the student council approach him and offers a deal to clear his debt. However, in return he is asked to dress like a beautiful woman for the rest of his high school days.
Haku from Naruto
However, for many fans, Haku may have been the first introduction to a trap anime. It is easy to mistake Haku for a girl, given his soft features and beautiful hair and specially her fondness for Zabuza, but in reality, this orphan is indeed a young boy.
Kuranosuke Koibuchi from Princess Jellyfish
Despite his opposing rich family, Kuranosuke enjoys cross dressing like a girl and goes by the name of Kurako to hide his true gender.
Instead of choosing politics like the rest of his family, he seeks a career in fashion. Despite his popularity with pretty girls, he starts to falling for the simple-looking Tsukimi who is more comfortable around his female self as she is afraid of men.
Souta Takanashi from Working
Souta is not fascinated to dress up like a woman unlike other trans anime characters. Souta has been constantly tormented by his three older sisters, and received a number of girl hand-me-downs due to his age.
Although he hates older women due to his sisters and doesn't cross dress all the time, after working at Wagnaria, he cross dresses when Inami's father comes to visit her at work.
Aoi Hyoudou from Class President is a Maid!
Aoi's androgynous features compliments him while cross dressing with ease, and his personality is quite popular on internet and he enjoys playing with the feelings of men. However, this trap anime character is also kind of a tsundere when it comes to showing his true feelings.
Haruhi Fujioka from Ouran High School Host Club
Haruhi is actually a reverse trap who doesn't see herself as one. She is forced to cut her hairs short after an incident with achild and gum. She switches to wear a male uniform because it made her easier to focus.
However, she is forced to join male Host Club at school after a run in with them. Even when the members realize after some time that she is actually a girl, in order to pay her debt to them, they continue to present her as a boy.
Load Galax from Gatchaman Crowds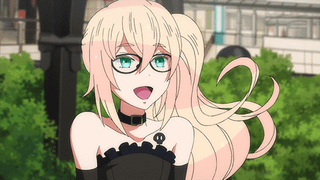 Galax's soft features often make him look quite feminine, but when he prefers dressing as a boy when by himself. However, when out, he crosses dresses in a blonde wig and punk rock clothes that make him one of the most badass programmers around.
Kino from Kino's Journey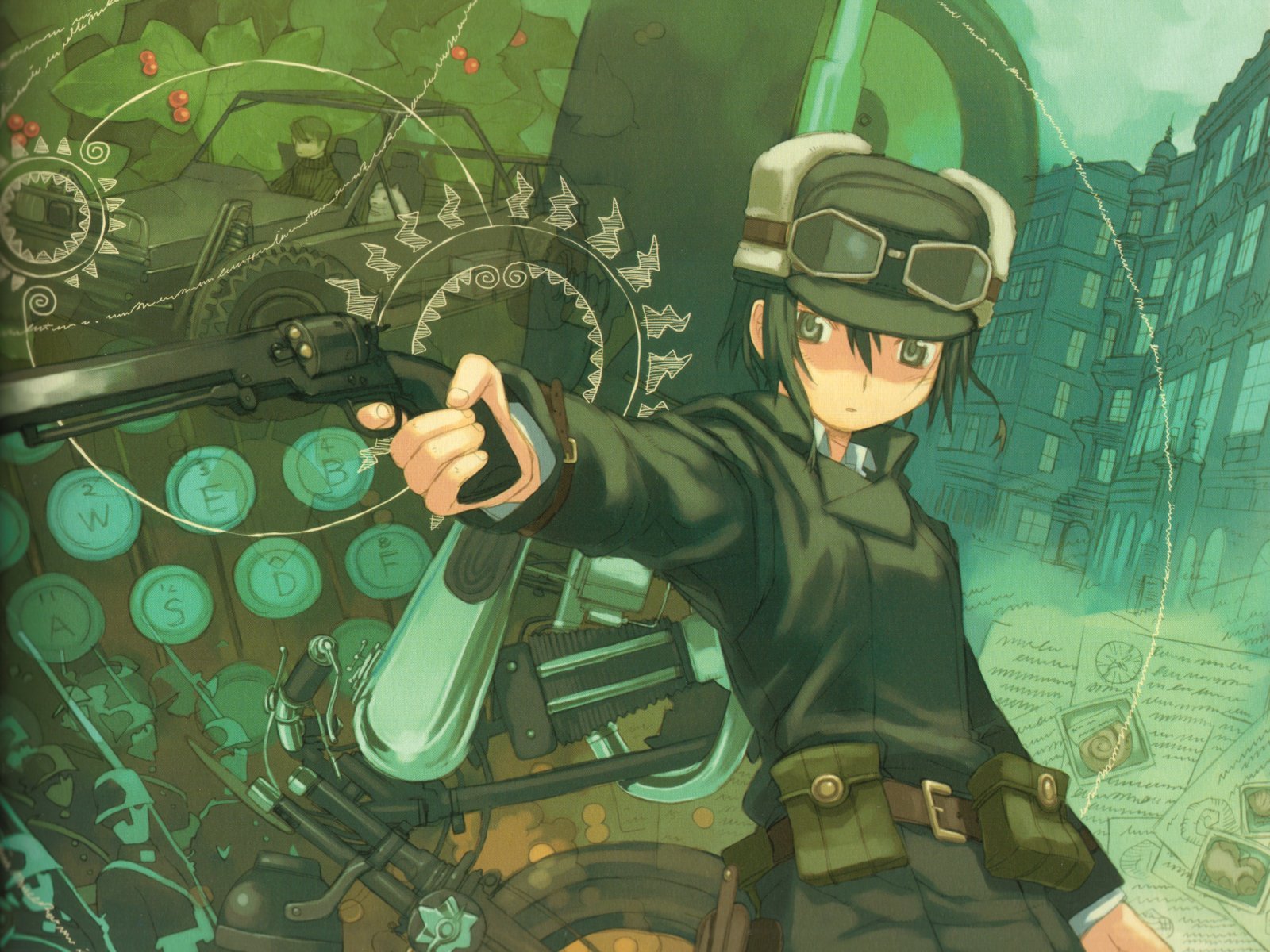 You may spend most of Kino's Journey thinking the main lead was a boy only to realise later that she cross dresses like a male complete with short hair. Because, when you are travelling on the road, sometimes it is easier and safer to look like a boy.
Kaoru Hanase from Tamako Market
This is trap anime is a confusing one since it is never revealed. However, Kaoru, the owner of a flower shop, dorns a beautiful manly voice and is taller than most shop owners in the market. On the other hand, Kaoru's soft features and fluffy blonde hair make her seem like the lovely woman that she is.
Chihiro Fujisaki from Danganronpa
Danganronpa fans must have been surprised Fujisaki revealed himself as a trap. With soft features, a sporty hair cut, and a school girl uniform and the way he dresses, almost makes us believe that he is a girl.
Yukimura Kusunoki from Haganai
This is the most confusing trap anime of all times. Along the first season, Yukimura acts like he is a boy who cross dresses as a cute girl. However, it is later revealed that she is actually a girl, but her parents, who wanted a son, made her believe that she was a boy from a young age.
Jun Watarase from Happiness
Jun is a transgendered character who is biologically male, but dreams to be female in more ways than just cross dressing. Generally perceived as a girl, Jun develops affection for Yuuma, but is denied due to Jun's true gender.
Mako-Chan from Minami-ke
Minami-ke is probably the best trap anime comedy. Mako-Chan believes the better way to get closer to the girl that you like is to dress up as a girl and befriend her. Of course, your romance isn't going to get any further when she sees you as a girl, and that's the joke.
Kashima Yuu from Monthly Girls' Nozaki-kun
Despite being a woman, Yuu is considered the prince of the school. Quite popular with female classmates, she is a classic reverse trap. Her short hair and the male school uniform she wears both make her a justified trap.
Shidou Mariya from Maria Holic
Maria Holic plot is based on falling in love with a trap. It follows the story of a girl who is not comfortable around boys, but wants to fall in love. Instead, she falls in love with Mariya, a trap, who is a boy dressed as a beautiful blonde girl.
Hotaru Tachibana from Aoharu x Machinegun
This one is the most infamous trap anime. Hotaru is a teenager with short blonde hair and lime-green eyes. Her slim build and tall appearance makes her taller than the average Japanese woman. Having no bust at all, she is often mistaken for a boy.
Let us know in the comments section below if missed any good trap anime.