Anime witches are adorable, magical and full of surprises.
There is nothing more fancier than combining Anime and Witches together. Witches and warlocks have never failed to mesmerise us are indeed one of anime's fascinating fantasy characters. Throughout time, our obsession with witches has only grown and we like to indulge seeing enchanters ranging from the cackling old crone flying on a broomstick across the night sky to those who use critters and herbs to make magical potions in cauldrons. So, if you are looking for Witch anime to enchant your day, here are best 10 witch anime to choose from :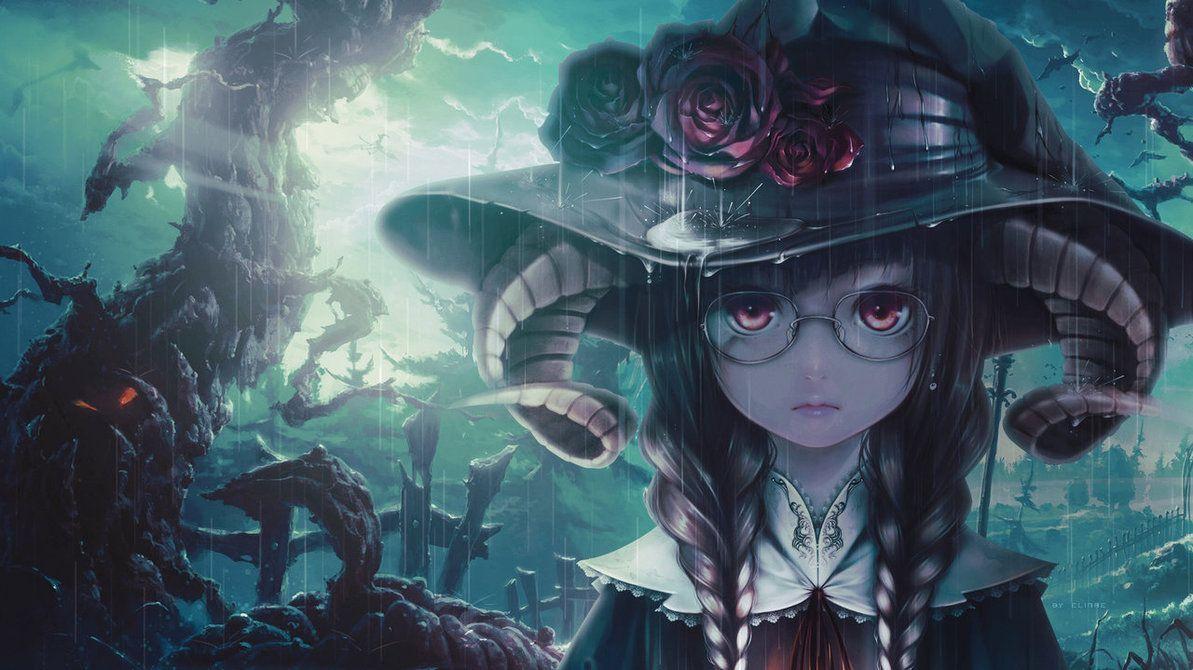 ZETTA, THE LAST WITCH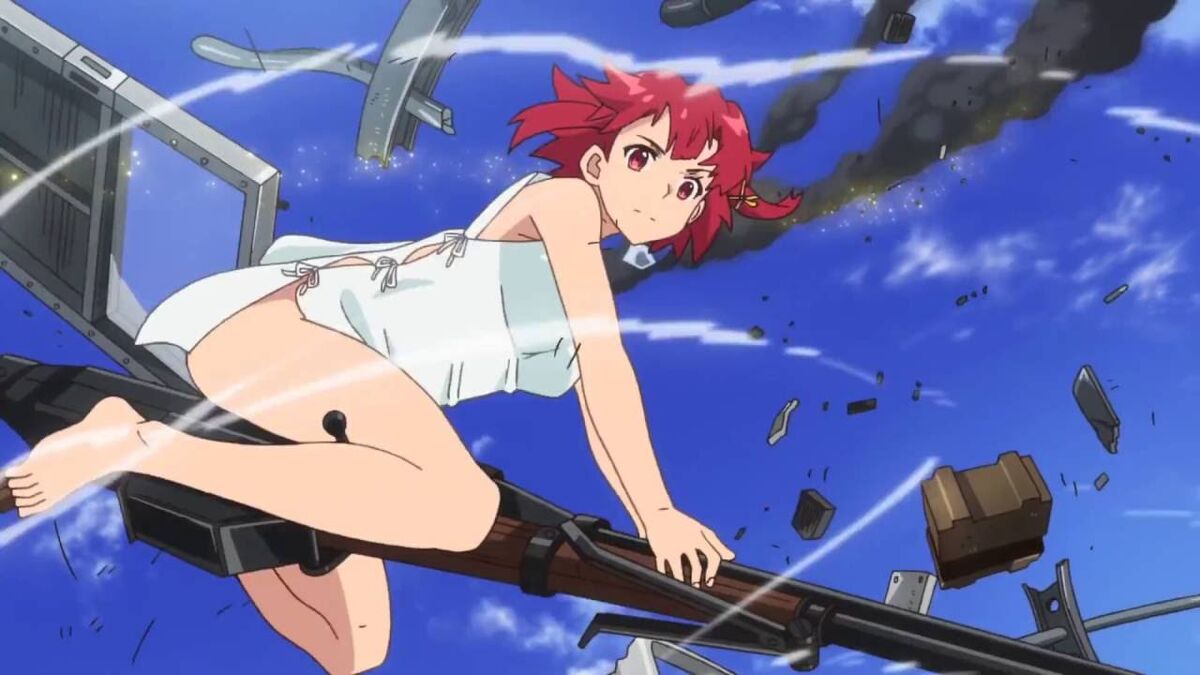 You gotta check out Izetta, the Last Witch if you're interested in watching a more serious version of a witch tale. The anime is set in 1939, with a great war leaping from the horizon.
The anime combines tactical wizardry, plot twists, and magical fighting skills to create a satisfying mix. War propaganda and planning are an absolute treat to watch. Also, the series interprets magic in a unique way, which allows the main character, Izetta, to think more strategically with her magic source instead of using it meaninglessly. The series is packed with action, mystery, and of course, military drama which gives an interesting angle to witch anime.
WITCH HUNTER ROBIN
Witches are a new normal in the world of Witch Hunter Robin. Although, they're not alike the ones in fairy tales. Born with superhuman abilities like telekinesis and mind control, these witches can use their powers to commit crimes.
STN-J, a witch hunter organization captures and studies these witches to put a stop on their atrocities. Robin Sena, a 15-year-old witch, arrives in Japan from Italy to replace a hunter who got recently killed. Is Robin ready to learn the truth about witches and herself?
Witch Hunter Robin falls into the mature category. The episodes features Robin and her colleagues taking on a different witch ranging from those that can mummify people to those who can control electricity.
The anime also focuses on the moral responsibility of a witch's powers. Thus, Witch Hunter Robin becomes a dark modern take on witches and witchcraft.
LITTLE WITCH ACADEMIA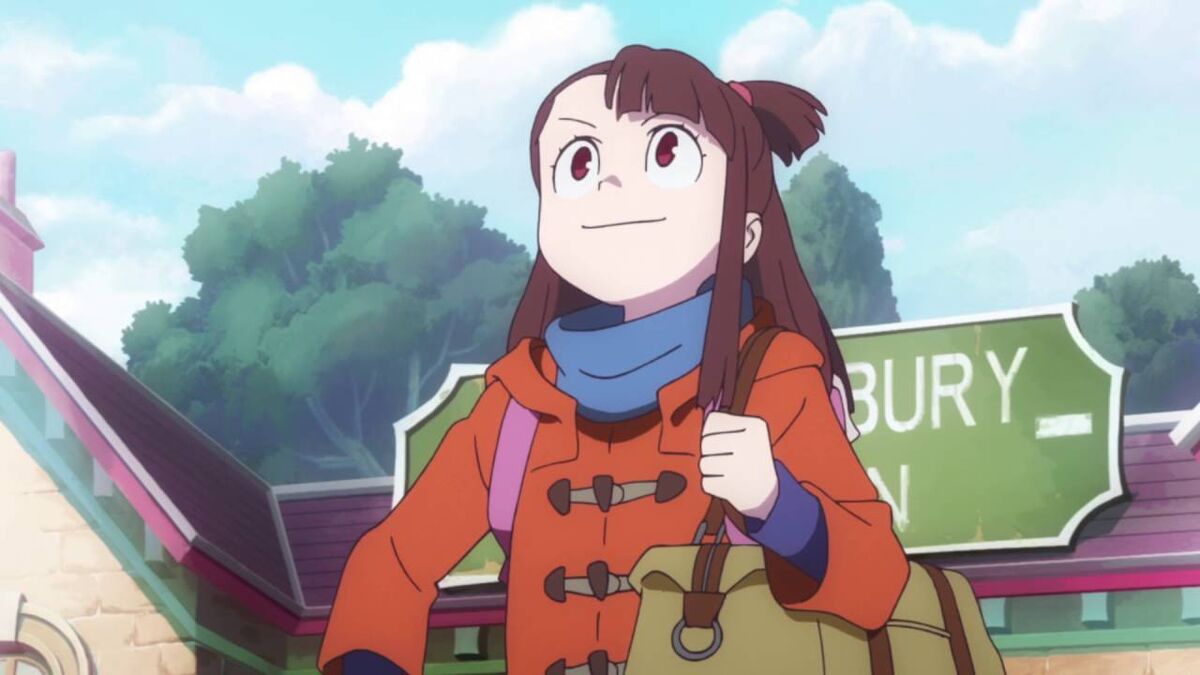 Netflix's Little Witch Academia has got to be included in the list of witch anime. The story follows Atsuko Kagari, a young girl who, after watching a magic show, wants to become a witch.
To achieve her dreams, Atsuko joins a prestigious magical school, Luna Nova Magical Academy. Being a first-generation witch, her magical abilities are not as powerful as her classmates. Little Witch Academia's is not only popular because of beautiful graphics, but mostly because of its main lead, Atsuko.
Fans often calls the show the Harry Potter of anime, so if you are a fan of Hogwarts, you'd enjoy watching Little Witch Academia.
THE FAMILIAR OF ZERO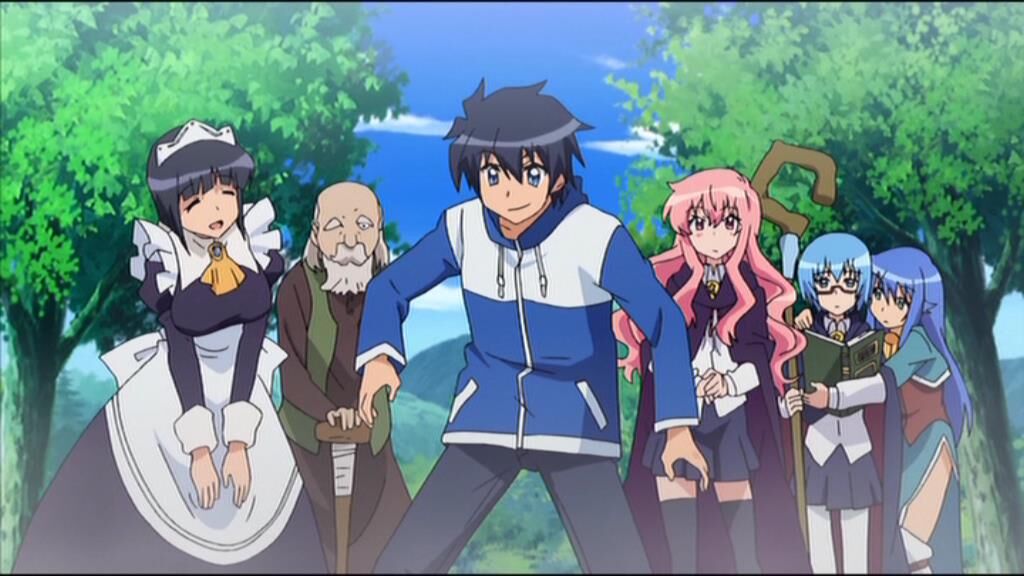 The Familiar of Zero blends fantasy and comedy elements and put them in a magical world. The series features Louise, a witch of royal blood who goes to Tristain Academy of Magic, a prestigious school for magicians. However, Louise is terrible at magic, with each spell resulting in violent explosions, earning her the nickname "Louise the Zero."
The plot takes an interesting turn when Louise and her classmates perform a special ritual to summon their spiritual partner. But instead, she ends up summoning Hiraga Saito, a teenage boy.
The Familiar of Zero explores the adventures of Louise and Saito as they help their classmates and friends while occasionally creating mess.
The anime has an essence of romance and lots of magic and covers the relationship between Saito and Louise.
YAMADA-KUN AND THE SEVEN WITCHES
In Yamada-kun and the Seven Witches, magic not only come from potions, but also by kissing, and that's one reason to check out this witch anime.
Ryu Yamada wanted to start afresh when he enrolled in Suzaku High School. He tried to leave behind the days of fighting, skipping class, and bad grades. Unfortunately, he's soon back to his mischief. One day, Yamada slips on the stairs and falls on Urara Shiraishi, a beautiful student, which leads to them switching bodies.
They finally discover magic and for a council. The members learn about the legend of the Seven Witches of Suzaku High, seven female students who have magical abilities activated by a kiss. The anime an incredible example of amusing romantic comedy about witches and is a twist on the harem genre.
Majo no Takkyuubin (Kiki's Delivery Service)
Kiki has turned 13 and as per the tradition, she has to leave her parents house. So she takes her black cat and moves into the coastal town of Koriko. After several attempt, she finds a room in Osono's bakery, where she starts working doing deliveries.
Kiki carries the charm of an enthusiastic young girl in search for her true call in life. She face hardships, warm moments, decisive moments but stands firm. This movie is a classical tale about a witch who conquered everything with a pure heart and still is popular among otaku.
Umineko no Naku Koro ni (Umineko: When They Cry)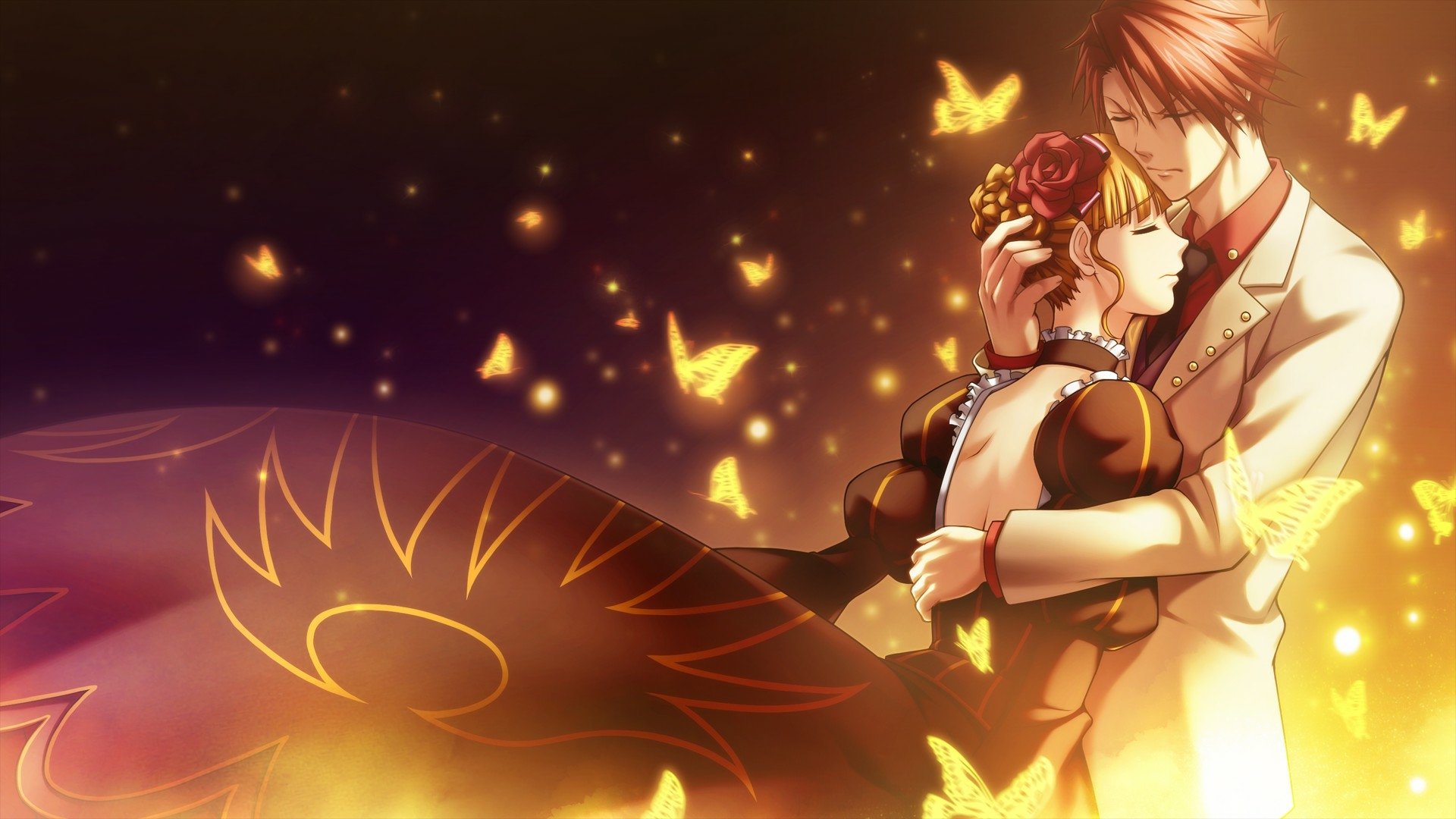 If you are someone who wants a witch anime with scary, dangerous witches and not a happy and docile one, let us recommend Umineko no Naku Koro ni.
An isolated, mysterious island, lots of horror, and a powerful witch seems like perfect ingredients for a griping witch anime.
When we say the anime is perfect for the one looking for extra thrill, we mean the anime has all essence of it. One of is it Black Magic. The plot revolves around a Patriarch who resorts to black magic to meet the love of his life, Beatrice.
Death lurks in every corner and the least you want to know is who is gonna get rich once Kinzou is dead. What we all want to know is the history of Beatrice, the Golden Witch!
Flying Witch
When Makoto turns 15, she travels to Aomori with her black cat Chito to get serious about her magic. Together with Makoto's cousins Kei and Chinatsu Kuramoto, the witch trains hard while pretending to live the life of a normal girl.
If you ever wondered how Kiki's story (from Kiki's Delivery Service) would turn out if she was a teenager, look no further. Flying Witch is the perfect combination between magic and essence of life.
Mahou Shoujo-tai Arusu (Tweeny Witches)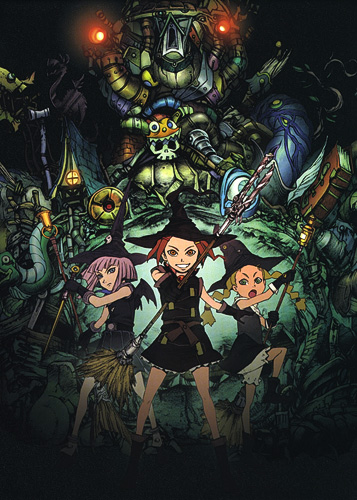 Arusu, the main lead is transported to a realm where witches rule to capture spirits, forcing them into slavery. Arusu dreams are shattered after facing the reality of magic but Arusu has a plan to change things up.
Mahou Shoujo-tai Arusu had a dynamic, covers the contrast between a magical lover and a world where magic is used for oppression.
This witch anime reminds us a bit of RPG fantasy style anime that would become popular in later years. However, the best part of the epic adventures of Arusu is that they are not overly dark or serious, there is room for fun! Full of imagination and persona, the characters of Mahou Shoujo-tai Arusu is a treat for Witch anime lovers.
Nurse Angel Ririka SOS
Lover for the classics? This one will suit you perfect. The planet Earth has been destroyed by Dark Joker and only the power of the Flower of Life can save Ririka Moriya's planet. She transforms into the Nurse Angel to find the flower and fight against Dark Joker.
Ririka may not be your regular witch in black with a pointy hat. But, she is among the ones who used magic to help others.
She manages a double role of a witch and a normal girl. In the end, you are in for surprise, with a great plot twist.