Retro theme dresses are making a comeback.
Ooh la la! Party and Bollywood is one such combo where the end result is filled with lots of Fun, Style and Chilling…Whether it's a birthday, anniversary celebration or just a party-for-no-reason day, you will want to dress the best, flaunt your style and take amazing pictures for social media!

Well, now-a-days, Theme Parties are so in and Bollywood Retro tops the list of such theme parties. The retro period refers to the fashion trends of 1960s and 1970s. These were the decades where iconic trends were set and are praised even today. Mumtaz, Zeenat Aman, Sadhna, Asha Parekh and Madhubala were some the famous wardrobe trendsetters for Indian women in those days and are still worshipped as divas by present day Indian women who take cues from these fashionistas.

Let us explore some of the best show stopper retro looks looks you can sport at a Bollywood retro theme party these days :

Play it up with Polka Dots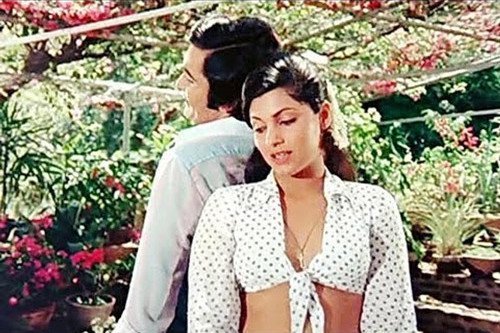 Image of hot Dimple Kapadia is sure to flash our minds whenever we think of Bollywood retro look. To dress just like her, match Polka dot white shirt with a bust knot crop top and a stylish black mini skirt. To complete the look, don't forget to add that white ribbon in your mane.
Sleek and Edgy Drape
If you are looking something to wear straight out of your wardrobe, pick an old saree from your closet or your mother's and drape it tightly. You can copy Mumtaz's classic orange saree drape or follow Sharmila Tagore's sensuous black knot blouse. You can go for a Vyajantimala look with spiralling turns and short pallu. To go full retro, tie your hairs in a bun and add flowers or glitter accessory.
Winged Liners
You can never miss a winged liner if you are going for a retro look.. You can spot winged eyeliner on almost every diva of retro era. Winged liners are simple to put on but if you want some guidance, there are tons of videos available out there!
Two Braids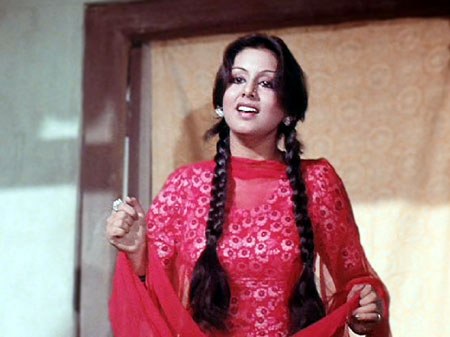 Remember Rekha in 'Khoobsurat' movie and her look with two long plaits and stud earrings. This is one of the simple retro look to opt for if you have long hairs. You can also nail the look with front flicks just like Neetu Singh did.
Bell Bottoms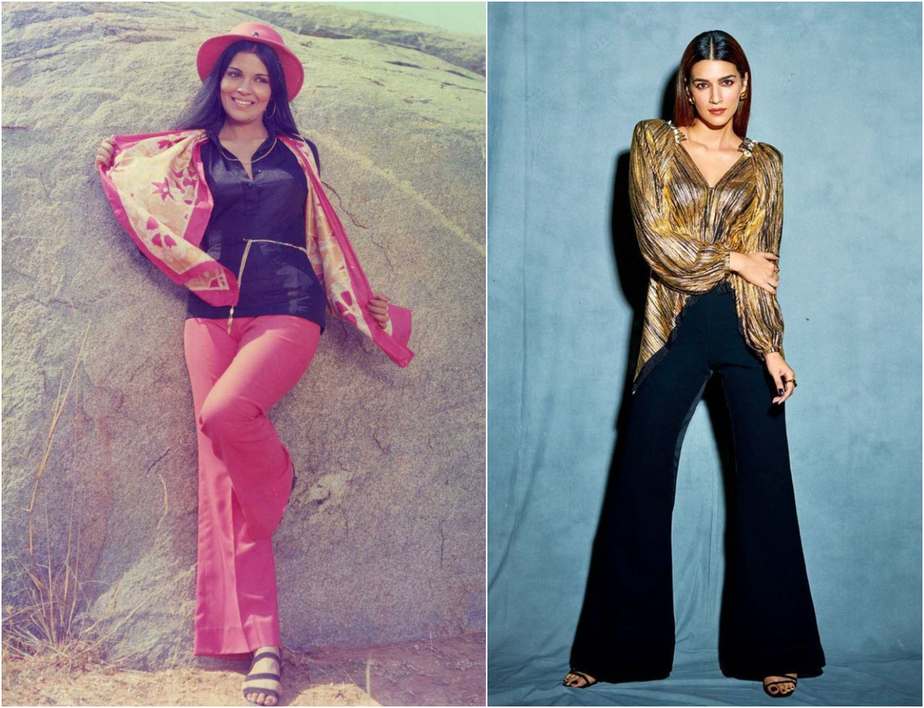 Bell Bottoms, also called Elephants pants were staple in the retro era of Bollywood movies. You can go for this retro look and to add a modern twist, you can wear palazzo pants that are easily available today. Pair these high waist pants with front knot crop tops, turtle neck skin fit tops or vertically lined shirts.
Naagin Look
If you wanna go overboard with Bollywood retro look, cause why not! Sridevi's Naagin look will come at you rescue. Steal the limelight of you theme party with a heavily worked dress. Here are two ways to achieve the look :
Pair a circular lehenga, similar style blouse and a chunri tied at the back of your hair, lots of bangles, three way maang tika, earring and a long necklace.
For a modern twist to this retro look, go for a heavily worked spaghetti crop blouse, dhoti pants with pleated fan style front of it (Bharatnatyam Style).
Phiran
If you want a look of the famous pahadi girl, Sharmila Tagore from movie 'Kashmir ki kali', the outfit is Phiran. A Phiran is a long Kashmiri kaftan and salwar.
Match a Phiran with a shimmery tiara and rosy makeup to look like a 'Kashmir ki kali' girl.
Bell Sleeves
Retro look is all about boldness, self-confidence and not to forget, dramatic silhouettes. Bell sleeves are a thing even in todays times and you can easily go for this look. You can even add bell drama to your saree by pairing it with a bell sleeved crop top. For a western look, pair a bold printed bell-sleeved tunic with a matching scarf.
Shimmery Gowns
Heroines in 70s swear b shimmer gown for a party look, so you can too! To rock the retro look, pair a shimmer gown with retro accessories and be your own version of Parveen Babi from 'bach ke rehna re baba' song.
Layers and Ruffles
A ruffled layered dress was an eye catcher of the retro times. Helen, the famous dancer donned layered maxis to highlight her moves. 'Mehbooba o Mehbooba' song that set hearts on fire featured her famous green shimmery layered dress.
Pick a similar dress with bold makeup and have the spotlight fixed on you at the party.